Many of you will be familiar with the more recent incarnations of Agfa Copex. It is a slow speed, super-fine grain "microfilm" originally produced for copying documents or to be used in medical applications.
Therefore, it is most often seen without perforations, but this is the original predecessor, and with normal perforations for use in 35mm still cameras. It was actually made by Gevaert in Belgium during the short time between 1964 and 1981 while they were still co-owners of the Agfa-Gevaert company, before AGFA (as their parent company Bayer) bought them out.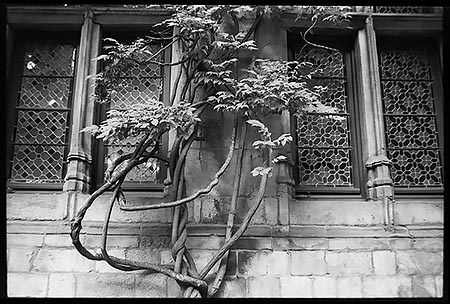 Here you can see the original Gevaert boxes containing this film.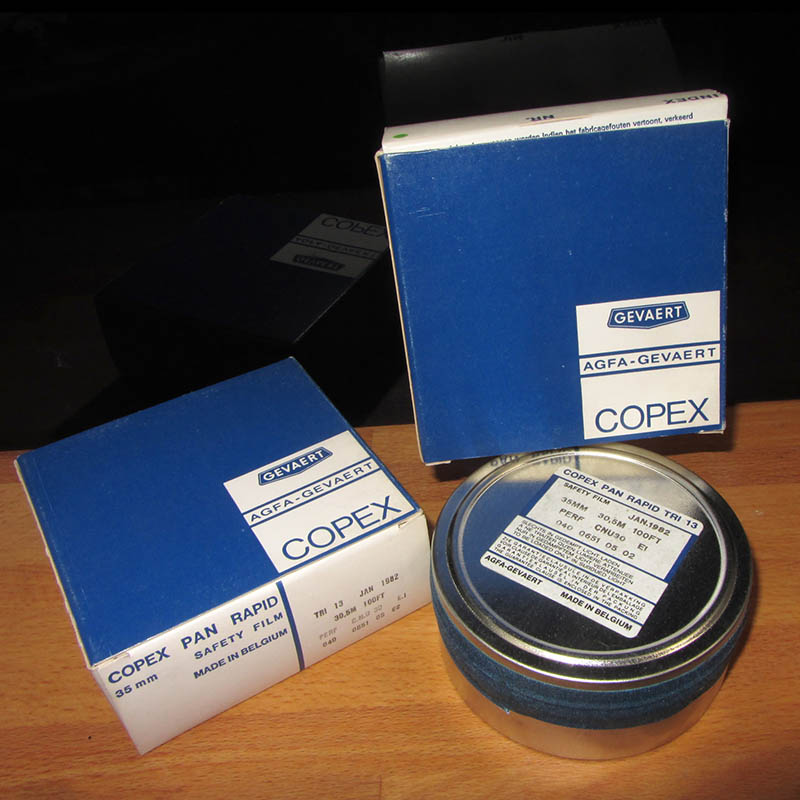 Here's what AGFA had to say about their later versions of this film.
High resolution high-speed microfilm with fine grain. Spectral sensitivity: panchromatic. Resolution: 600 lines/mm. For all standard flow cameras with low light intensity including cheque filming on reader-sorters with average document throughput. Suitable for filming X-ray images. Mean Features: very fine grain guarantees sharp reproduction of original documents, spectral sensitivity ensures accurate capture of coloured and low contrast originals.
After several tests I've rated it at ISO 32 and it's somewhat forgiving around that speed. Check out all my results. Many people recommend developing this in a SPUR developer to minimize the contrast snd maximize the fineness of grain. You might consider trying that, but I've had great results with our
Labeauratoire's Caffenol Concoction.
And you may enjoy experimenting with other developers as well.
You can also see more pictures shot with this, and other unique films in the:
LABEAURATOIRE FLICKR GROUP
Here's your chance to try out this exciting film. I'm making some rolls available for your experimenting pleasure.


I'm keeping these rolls inexpensive by re-using old film cassettes and sticking on an artsy label I've made just so you know what's inside. Using a bulk loader I made rolls of approximately 20 exposures each, sometimes a bit more or less and as with most bulk loaded film the very last picture of each roll will not be exposed as that is where it is taped. This is NOT a stock product from Gevaert or AGFA and I am not proporting to represent those fine companies in any manner.