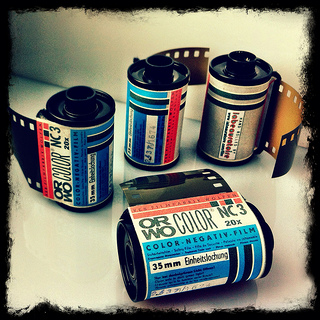 CLICK ANY PHOTO TO ENLARGE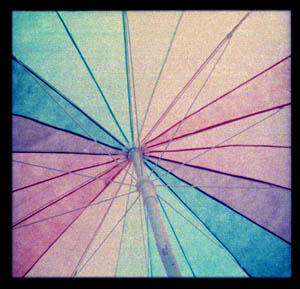 Developed in special ORWO chemistry.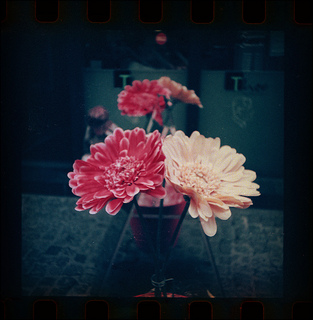 Developed in normal C-41.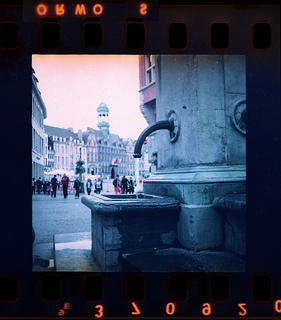 Developed in normal C-41.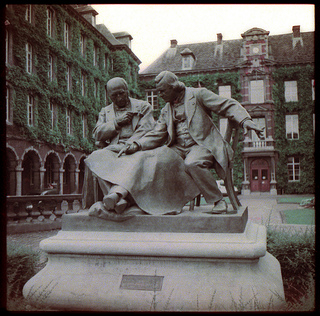 Developed in normal C-41.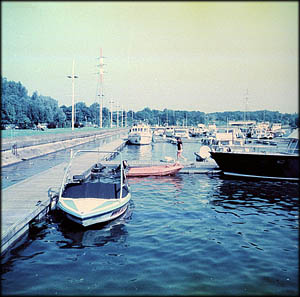 Developed in special ORWO chemistry.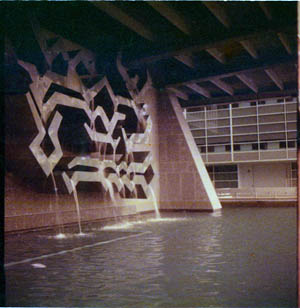 This photo is from a roll I shot

RedScaled

and developed in normal C-41.
>
>
>
ORWO Color NC3
<
<
<


Soviet East-German Color Film
35mm Vintage Expired Negative Film

20 exposures - produced in January 1974
approximate ISO: 6
no DX code

-

2 rolls = $17.00 (USD)



contact me
for special or combined shipping
-->

full list of film available

<--
---
Here is another rare and special film that you're not likely to see anywhere else. The ORWO name carries
a long tradition of fine photographic emulsions going back to 1910 and is still made on the site of the original factory in Wolfen, Germany. (OR WO comes from Original Wolfen)

This vintage emulsion is from a stock of old color movie film produced in the 1970s in the DDR / Soviet East Germany. It was originally intended to be used in cinematic cameras and developed using the old ORWO / AGFA proprietary color chemistry. Some people still have a stock of this mixture, but this film (unlike many others of it's kind) reacts fairly well when developed in normal C-41 chemistry just like the stuff found at your local one-hour photo lab.

Of course the colors are not those of your normal palate, and that's what makes it so great! This film gives a retro, dreamy quality unlike any other film I've encountered. It's hard to describe the tone of the images, they have a bit of a creamy, yellow/cyan cast, depending on how you expose, scan and white-balance them. You can try out some filters or even RedScale it like I did with the bottom left photo!

I recommend starting with an ISO of around 6 then expanding your experiments from there. There is no DX code on this film so you'll need a camera capable of manually setting the film speed. Previously only sold in large cans of 400 feet or more, I have cut it down in to convenient rolls of 20 exposures ea. Perfect for experimenting with this rarely-seen gem.
I had the opportunity to buy a small quantity of this exciting film and I'm making a limited amount of rolls available for your experimenting pleasure. Get some now before it's gone forever.

I'm keeping these rolls inexpensive by re-using old film cassettes and sticking on an artsy label I've made just so you know what's inside. Using a bulk loader I made rolls of approximately 20 exposures each, sometimes a bit more or less and as with most bulk loaded film the very last picture of each roll will not be exposed as that is where it is taped. This is NOT a stock product from ORWO and I am not proporting to represent that fine company in any manner.

My examples were shot using a Minolta 24 Rapid (24x24 camera)



AS WITH ALL EXPIRED FILM, YOUR RESULTS MAY VARY, THERE IS NO GUARANTEE, BUT MANY PEOPLE ARE ENJOYING THE QUIRKY QUALITIES OF LONG EXPIRED FILM.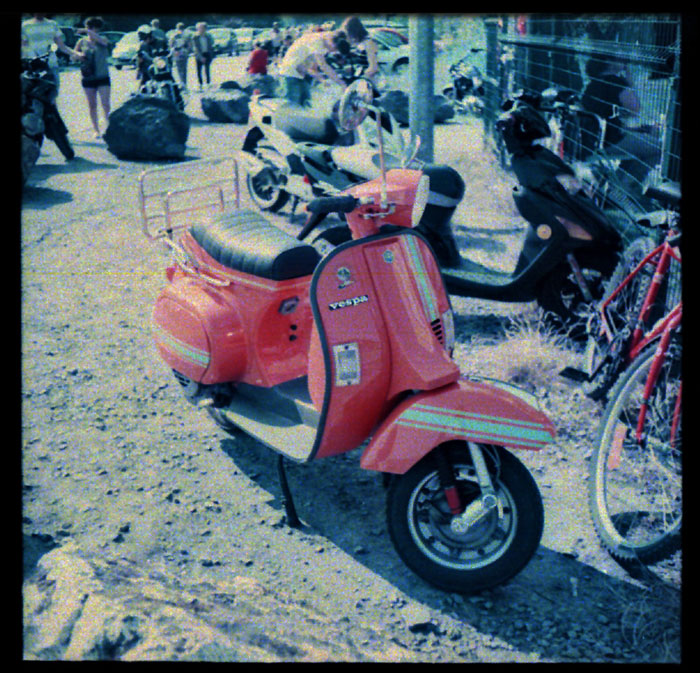 Developed in special ORWO chemistry.