Here is another old exciting film that you're not likely to see anywhere else. This rare, early emulsion has a very unique grain structure
. It does have some light fog from aging, but should work well in
most B&W developers such as Rodinal or D-76 and it might also provide better results with specialized developers. My examples were developed in my own

Caffenol Concoction

and also in M&B Promicrol.

In 1880 Otto Perutz
started the Perutz-Photowerke in Munich, Germany. They first made dry film plates there and later were responsible for many innovations in early film photography. This Perpantic 17 film was produced in June of 1956, eight years before Perutz was taken over by Agfa in 1964. Perpantic may have been the very first Panchromatic Fine Grain film.


I recommend starting with an ISO of around 17 then expanding your experiments from there. There is no DX code on this film so you'll need a camera capable of manually setting the film speed.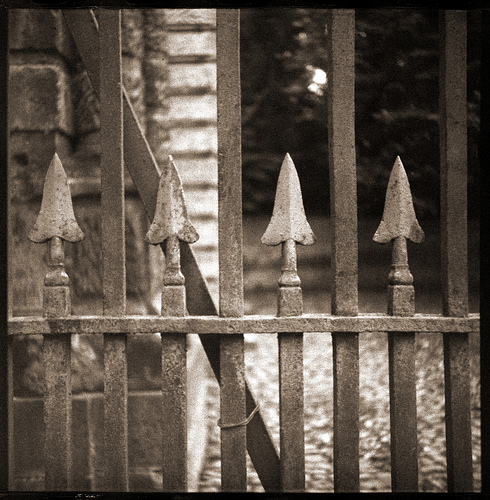 Camera: Minolta 24 Rapid
Developer: my

Caffenol Concoction
I had the opportunity to buy a small quantity of this exciting film and I'm making a limited amount of these rolls available for your experimenting pleasure.
I have cut it down in to convenient rolls of 20 exposures ea. Perfect for trying out this rarely-seen emulsion.
Get some now before it's gone forever.
My examples were all shot with a Minolta 24 Rapid camera which makes 24x24mm square pictures using 35mm film. Most were developed using my
Caffenol Concoction
, for 15 min. @ 20°c.
Others were developed in Original M&B Promicrol
for 9 min. @ 20°c

I'm keeping these rolls inexpensive by re-using old film cassettes and sticking on an artsy label I've made just so you know what's inside. Using a bulk loader I made rolls of approximately 20 exposures each, sometimes a bit more or less and as with most bulk loaded film the very last picture of each roll will not be exposed as that is where it is taped. This is not a stock product from Perutz and I am not proporting to represent that fine company in any manner.


CLICK ANY PHOTO TO ENLARGE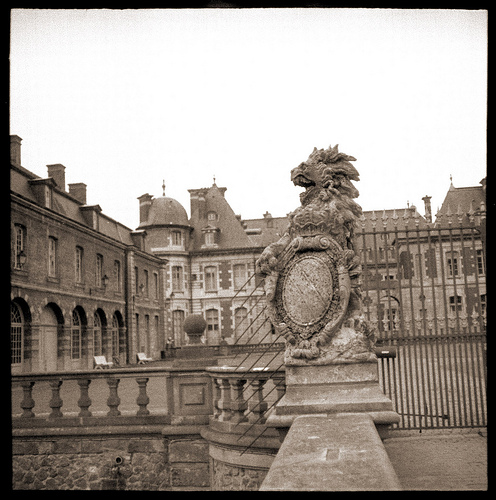 Camera: Minolta 24 Rapid
Developer: my

Caffenol Concoction