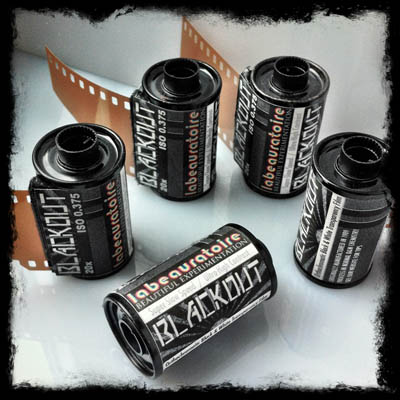 click any photo to enlarge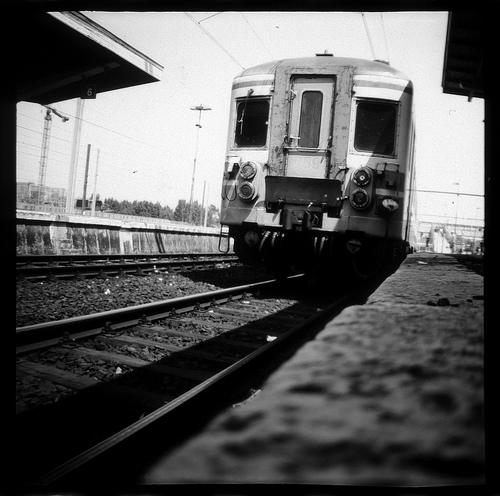 Camera: Diana Mini / 3 sec. exposure @ ƒ11

Developer: Rodinal 1:50 13min. @ 20°c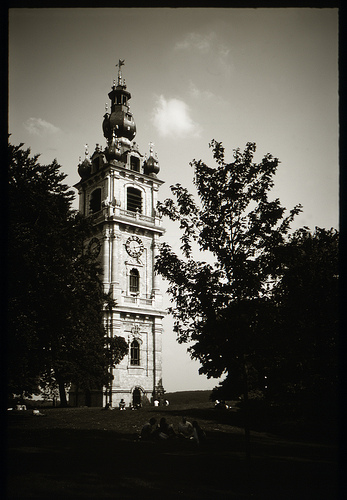 Camera:
Canon EOS Elan 7ne

Developed in Caffenol 16min. @ 20°c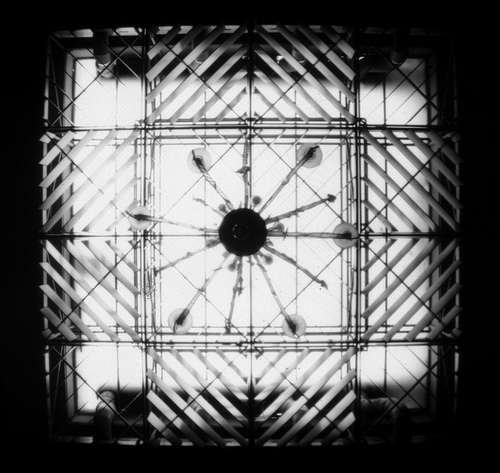 Camera: Diana Mini

Developer: Rodinal 1:50 13min. @ 20°c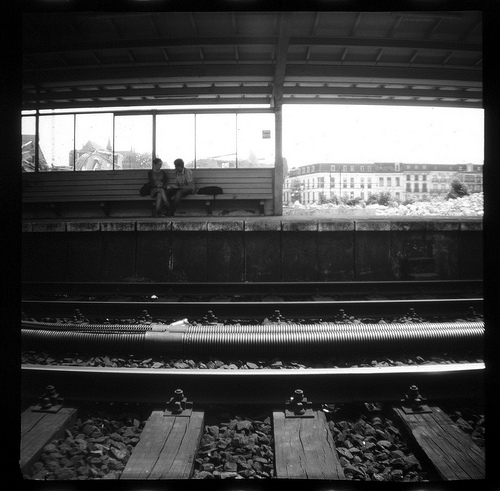 Camera: Diana Mini

Developer: Rodinal 1:50 13min. @ 20°c
4 sec. exposure @ ƒ11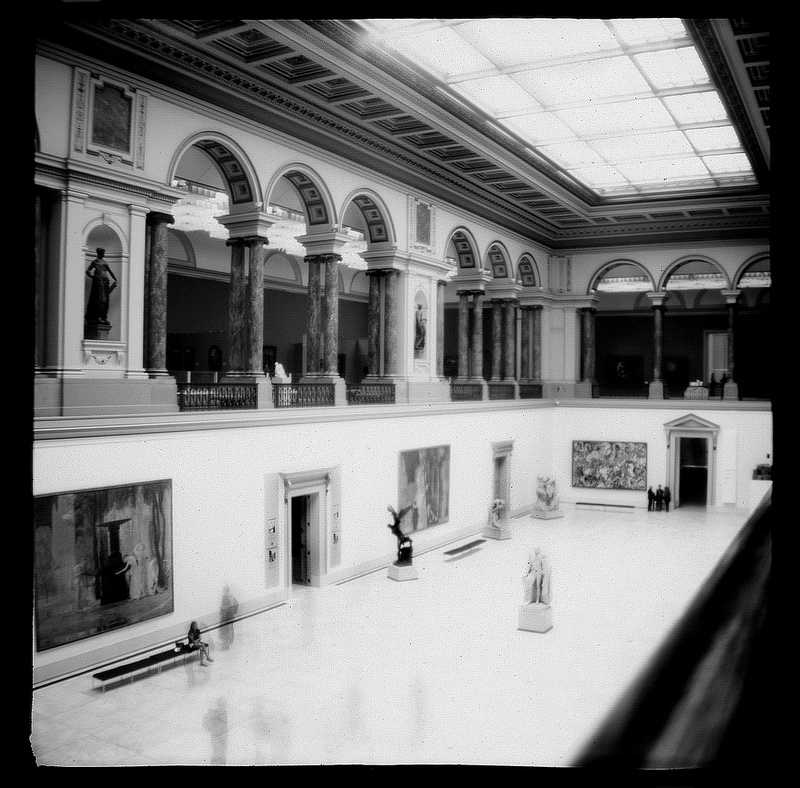 Camera: Diana Mini

Developer: Rodinal 1:50 13min. @ 20°c
45 sec. exposure @ ƒ8



AS WITH ALL EXPIRED FILM, YOUR RESULTS MAY VARY, THERE IS NO GUARANTEE, BUT MANY PEOPLE ARE ENJOYING THE QUIRKY QUALITIES OF LONG EXPIRED FILM.



KODALITH & SCALA HAD A BABY


and they called it:
>
>
>
BLACKOUT
<
<
<

A Super Slow, Ultra High Contrast, Orthochromatic B&W Transparency Film
A LABEAURATOIRE EXCLUSIVE!!
20 exposures - expired 2010


ISO 0.375 (see exposure suggestion below)



- NO DX CODE-

2 rolls = $17.00 (USD)

Shipping fees will be added at checkout.
Please read all important information here:
ABOUT OUR SHIPPING
or
contact me
for special or combined shipping
-->

see my full list of film available

<--
---
PLEASE READ CAREFULLY BEFORE BUYING THIS UNIQUE FILM
This is one of the most unique films I have come across. It is a vintage, expired film which provides exquisite, ultra-high contrast black and white transparencies using normal B&W developers. Unlike some other B&W slide film, Blackout works well with most developers and gives some of the deepest, darkest blacks I have ever encountered in a film, yet still manages to retain much of the detail in the upper-middle highlight range as you can see from these examples.


This is not a rebrand of any of the other films I have available, but a rarely seen, orthochromatic film manufactured around 1989. It has a slightly brown film base before developing, but clears nicely making it easy to scan and ready to mount as slides if desired.
It is very high contrast and the shadows blackout quickly.
It is like Kodalith and Scala had a baby, but rated it at ISO 0.375
(see exposure suggestion below) This is great for long exposures and pinhole cameras so
a tripod or stable surface is fairly mandatory unless you have a very fast lens. Many light meters do not go this low but if you use the iPhone light meter app, you can read for 0.8 and then at least double that shutter time.

The best thing about this film, aside from the stunning blacks, is that it works great in Caffenol (a developer made with instant coffee) which gives the transparencies a rich, natural sepia tone that is simply breathtaking. (see un-enhanced examples)

Of course it looks great in the classic B&W with developers such as the Rodinal used in some of these example pictures.
Also, since it is orthochromatic, it has a decreased red sensitivity so you can use a light red safelight in the darkroom if you'd like to do some tray tests to gauge your development times.

I'm keeping these rolls inexpensive by re-using old film cassettes and sticking on an artsy label I've made just so you know what's inside. Using a bulk loader I made rolls of approximately 20 exposures each, sometimes a bit more or less and as with most bulk loaded film the very last picture of each roll will not be exposed as that is where it is taped. This film has no DX code so you will need a camera than can set manual exposure mode.

I had the unique opportunity to acquire a small amount of this film so I have made a limited number of rolls available for purchase.
Don't wait untill it's sold out!



EXPOSURE SUGGESTION

Very bright sunny day - 1/15 sec at ƒ2.8
(or 4 seconds at ƒ16)
This is just a starting point, you will enjoy making your own experiments. I suggest bracketing to provide you with the best results.
PLEASE LET ME KNOW IF YOU HAVE ANY QUESTIONS??